United Funding Corp.
PROVIDES LONG TERM NO CREDIT OWNER FINANCING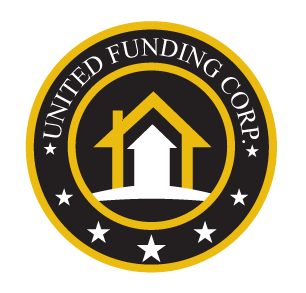 If you have a down payment ranging from $5000-$10,000 you may qualify

If you can make a monthly payment ranging from $1000-$2000 per month you may qualify

This is not a Rent to Own...95% of Rent to Own buyers never Own!

This is not a traditional Owner Finance Program where you have to refinance in the first 3-5 years.

You get Real Ownership

You get Tax Benefits

We close at an Attorney's office
TESTIMONIALS:
"I've been looking for and wanting a home for a very long time, I tried rent to own which turned out to just be a high priced rent payment with extra fees for the hope of actually owning the home at the end of the contract, which didn't happen. After years of making landlords rich, I came across Michael Brown and the United Funding Corp. When I found the home it was beautiful and the terms were almost too good to be true, needless to say I was skeptical; however I decided to give it a try. I contacted Mr. Brown and he was awesome he explained the process and let me know what to expect. Again, I said no way could home ownership be as easy as he says. But everything that Mr. Brown promised happened exactly as he said. It actually was faster than expected, I was touring the home then the next thing I knew I was at the attorneys office closing on my dream home. But Mr. Brown's help didn't stop after closing if I had a question about insurance he was still there to get me the best rate possible. I would definitely recommend any one interested in buying a home to contact Michael Brown and the United Funding Corp. The vast knowledge alone that is offered is so valuable. I am still as happy as I was back in March, 2013 when I received the key to my dream home."
— M. Alexander, Hampton, Virginia
"It was a pleasure working with Michael Brown and United Funding Corp. in purchasing our home. Mr. Brown's integrity and professionalism put us at ease during the entire process. We will not hesitate to recommend United Funding Corp. to anyone who is considering buying a home."

— Raleigh & Rosalyn W., Norfolk, VA
"United Funding Corp. is a company I would definitely recommend. If you are looking for home ownership or investment property the process is simply effortless and the staff is definitely a pleasure working with and are highly recomended by me."
— Andre H., Suffolk, VA
REGISTER your email to GET NOTIFIED as new homes become available !!