I'm a Title. Click to edit me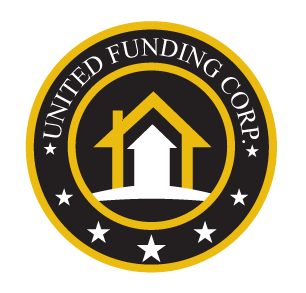 PROPERTY MANAGEMENT ALTERNATIVES
Would you like to Learn all your Seller Options?
RENTING IS NOT YOUR ONLY OPTION - NO EQUITY, NO PROBLEM!

The Professionals at United Funding corp. have over 20 years experience in Rental Property Management. Located in Virginia Beach and are currently managing properties throughout Virginia Beach, Chesapeake, Norfolk, Hampton and Newport News. We currently only manage our homes however we know when it's good to be a landlord and when it's not:
If your rental property will not double the current mortgage it's not good to rent that home.

If your rental property will not net you $400 per month or more it's not good to rent that home.

If your rental property is not in an area that you would live in it's not good to rent that home.

If your rental property needs more than paint and a clean up it's not good to rent that home.
Owner Financing
So what are you options?
You can Sell the home if has enough equity to cover the cost of selling (10-12% of the sales price) & afford to make the home Retail Ready meaning clean, pretty and home inspection proof. You also need to keep in mind that you will have costs during the listing period (monthly mortgage and utility payments as well as maintenance such as lawn care).

An option that is becoming very popular again is the "Owner Finance" of your home. This will take some insight and expertise but with the right guidance and insight this can be done rather quickly and for low to no cost.
How can our team help you regarding Owner Financing as a Property Management option?
We can purchase your home via Owner Financing and then you do not need a property manager with no cost to you as a seller.

We can advise you in regards to using Owner Financing as a solution to needing a professional property manager for an advisory fee which can be paid out of the down payment.
If your considering hiring a property manager STOP!!!
Request a FREE Professional Property Management Option Consultation & learn about this Burden Relieving Option .
Fill out the form and we will contact you as soon as we receive your information!
To help us serve you better please include this information in the message field:
Property Address and the Best Times to Reach You