I'm a Title. Click to edit me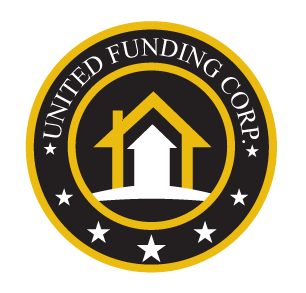 We Buy Homes...
and We Solve Problems!
Fast Cash Offers!
Helping Sellers with Situations is Our Specialty
790AM Radio Show Attorney Call in
Don't become an ACCIDENTAL LANDLORD or DO A SHORT SALE!!!
LEARN ALL YOUR SELLER OPTIONS
Our CREATIVE REAL ESTATE SOLUTION can Save Your Credit from missed payments, a short sale or foreclosure. It is a far safer option vs. becoming a landlord without the potential nightmares of renting your house.
OUR Program Eliminates ALL Maintenance Responsibilities. No need to do any repairs or upgrades to sell because We Buy AS-IS. We close with an attorney who protects your interest. There are No FEES or COSTS for you to pay.
​
We offer a FREE Consultation so you can Learn the Pro's and Con's of ALL your Seller Options.
WE HELP SELLERS FACED WITH:
Homes needing repairs... Any Condition OK

Homes just not Selling... Slow Market

Low or No Equity scenarios

Behind on payments

Pre-Short Sale

Pre-Foreclosure
Inherited Homes

Unhappy Landlords

Job Loss

Relocation

Divorce
Call 757-438-3838 for
"A FULL PRICE OFFER"
NO FEES NO COSTS
Michael,
​
Carol and I are very appreciative of you and your Creative Real Estate Solutions Team at United Funding Corp for all that you have done for us in regard to selling our house via your Creative Program. It took less than a month to close on the house to get a Full Price Offer.
You have gone the extra mile in assisting us in all the transaction and have faithfully demonstrated that you will assist us in every way possible, even beyond the closing transaction. We consider you a man of integrity and will always consider you a friend, willing to go the extra mile.
Please do not hesitate to use us for a reference with regard to the services you provide. We look forward to a long term friendship.
​
— Allan and Carol G., Chesapeake, VA
Title. Double click me.
Michael,
​
We could not feel any more blessed to have heard Michael Brown of "United Funding Corp." on the radio discussing a unique but logical and simple approach to handling our real estate dilemma.
Like so many, we were caught up with a negative equity issue with our underwater mortgage resulting from the real estate "bubble" a few years ago. We spent years searching for the right solution, and spent and lost a large sum of money twice to attorneys who PROMISED/GUARANTEED to help provide refinancing into lower mortgage amounts with lower interest rates.
​
While researching and considering a short sale or foreclosure, I heard Michael's approach coming over the radio waves.
​
Obviously we were very apprehensive, but curious for more details.
​
I called Mr. Brown and scheduled an in home appointment where he listened to and understood our situation, and then walked us through his process taking all the time needed to answer any questions and to fully explain in detail. We came away from the meeting realizing that this was an opportunity to not only care for our need, it also was going to help someone else.
​
This was the beginning of a partnership. Since that first meeting, Michael was able to provide the service that he projected, and ultimately helped to remedy our underwater mortgage issue, taking care of our strong desire to move out of our house, and enabled us to move near our children and grandchildren after retirement last December.
​
For this we are so thankful to have learned about his Creative Real Estate Solution.

— Terry and Bev F., Virginia Beach, VA
LEARN ABOUT ALL YOUR SELLER OPTIONS
Fill out the form and we will contact you as soon as we receive your information!
To help us serve you better please include this information in the message field:
​